The BBC is producing a segment for The One Show all about the Luton Peace Day riots.
They will be in town in Luton on Monday 25th March to gather stories from relatives of rioters, police and dignitaries involved in the riots in 1919.
As a tribute to the actions of the men and women who were involved on the day – initially portrayed as a violent riot, but now seen by descendants as a valiant act of solidarity by people who had sacrificed so much – the BBC want to create a portrait of descendants and other proud Lutonians on the steps of the town hall.

On Monday 25th March at 1pm, join us and share your connection to the 1919 Peace Day riots. bring along a photo of your ancestor involved, or something else that represents your memory of them. You're also welcome to come along just because you're a proud Lutonian! Come and take part in this historic year of centenary celebrations.
Cultural Histories are also collecting family histories on the day. Email them to find out more.
Don't forget to sign up to the People Power Passion mailing list to hear all about our plans to commemorate this important year in our history.
Let us know you are coming by emailing peoplepowerpassion@luton.gov.uk


Image: (c) Luton Culture/Luton news
Front Steps
Luton Town Hall
Other Family Friendly Events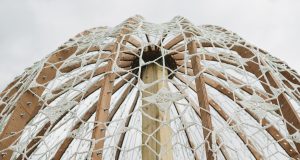 15th Apr - 11th Sep 2022
The Lace Trees
The Lace Trees celebrate Luton's cultural heritage, while symbolically weaving the different people and cultures of Luton, with the past and the future of the town. The Trees are created with the people in Luton and aspire to bring nature and people together.
20th May - 30th Jul 2022
Amaal Said | Home is Elsewhere / From Where I've Ended Up
Departure Lounge is delighted to present Home is Elsewhere/From Where I've Ended Up, a solo exhibition from photographer and artist Amaal Said.